Are you ready to live an extraordinary life?
Welcome to Paula Marie Books, where we empower individuals to live an extraordinary life through our curated collection of lifestyle tools and educational resources. Say goodbye to feeling overwhelmed and stuck in the balancing act between career and personal life. Our premiere book, "Kick Ass and Have a Life," offers a revolutionary approach to achieving ultimate success in both. Discover the secrets to enjoying quality time with loved ones, boosting productivity, mastering time management and reaching your full potential. Browse our selection of products and resources to elevate your lifestyle today.
Unlock The Secrets Now

Kick Ass and Have a Life
Welcome to a new chapter in your life, where you can start living the life you truly deserve.
Are you ready to take control and rewrite your story of success? Are you tired of feeling neglected, both by yourself and others? It's time for a decisive change.
If you're ready for a transformation, then this book is for you.
It's time to seize the moment and reclaim your time. This groundbreaking release is here to help you do just that. So don't wait any longer.
The time for change is now!
Get Your Copy Today
As Featured On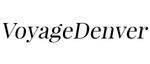 Life is all about balance and it's even more important when it comes to work life. This book holds a valuable message for the workaholics who never take a breath or realize that life is passing them by. The solution is simple and broken down into easily achievable baby steps. Such an important message in today's society!

I loved this book! It has helped me develop the tools I need to focus on the areas of my life I have been neglecting. Paula Marie is so relatable, and her success story is so inspirational! I appreciated the author's openness about her struggle with time management and her path to success. I finished this book feeling focused and motivated!

This book is a great read! Finally an open and honest insight into the day to day issues with time management and how to "have a life". Definitely recommend this book and hoping another one is on the way!

Tools to guide your time
Ready to supercharge your productivity and find more joy in your daily life? Our new book introduces you to eight game-changing tools that will revolutionize your approach to work and play. With these easy-to-use techniques, you'll be able to accomplish more and have more fun while doing it. By incorporating these powerful concepts into your daily routine, you'll form habits that stick, leading to a transformed life with plenty of time for the things you love. Don't miss out on this opportunity to transform the way you work and play - start exploring these tools today
What's In Your Toolbox?
View the SlideShow below to see our full selection of tools & resources